Big Sister. Little Sister.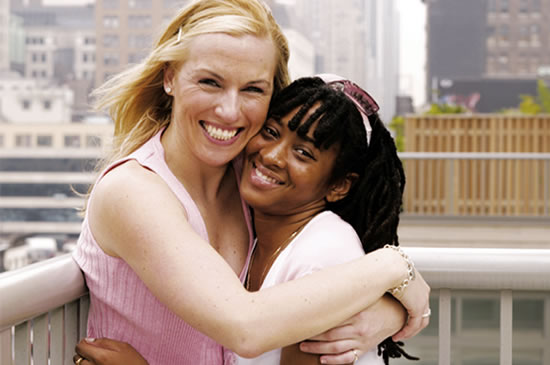 NEW 2010!
Facilitator:

Lisa Fulton
Administrator:

Tamara Williams

4
So that they will wisely train the young women to be sane and sober of mind (temperate, disciplined) and to love their husbands and their children,
5
To be self-controlled, chaste, homemakers, good-natured (kindhearted), adapting and subordinating themselves to their husbands, that the word of God may not be exposed to reproach (blasphemed or discredited).
Titus 2:4-5 AMP
Ministry:

Under the umbrella of DOV "Daughters of Vision" headed by Laneka Pope.

Inspiration: Each person always has something to learn from someone else, and something to give to someone else. (Always have one hand up, and one hand down) No matter how young and inexperienced someone is, they always have someone else younger and no matter how great and wise someone is, they always have someone that can speak into their life.
Objective: To make wise connections that would allow the younger counterpart to glean from Godly wisdom and life's experience, and hopefully help them with daily life challenges, while allowing the older counterpart a venue to impart the God given wisdom and knowledge that they've gained.
Mentors: All mentors have gone through a thorough background check and have been approved by Pastoral Leadership.

Meetings: Big Sisters will meet with their Little Sister once a month. All Program Participants will meet together once a quarter, for further teaching, field trips or a guest speaker to help empower and equip.

Presentation Day: TBD 2010 - Little Sisters will meet their Big Sisters.

Graduation: After 1 year, there will be a Graduation and Testimony service. The younger counterpart should eventually be given the opportunity to impart into someone else's life, by becoming a mentor and in-turn starting a cycle.
For more information about this program, contact Lisa Fulton - email